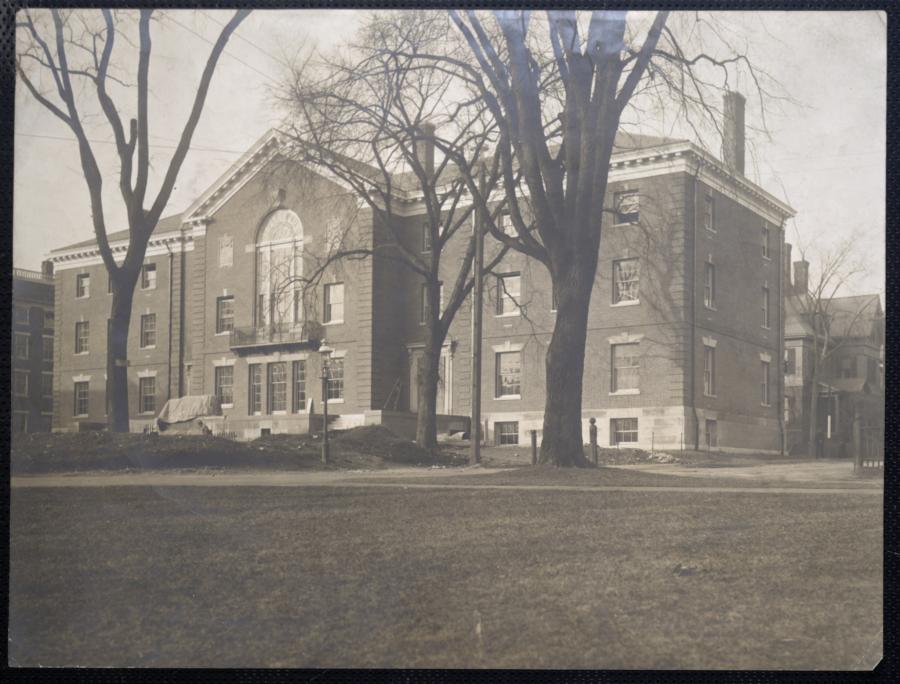 "The lack most keenly felt by our students today is that of a building in some central location devoted to the social and moral welfare of the student body–a building with reading rooms, reception rooms, class rooms, rooms for various college organizations, and a hall for social and religious meetings–a building which shall be the fireside and hearthstone of the entire student life."
–President William H.P. Faunce, 1901
Built with funds from John D. Rockefeller, Sr., the building then known as Rockefeller Hall finished off the third side of the College Green in 1903, firmly defining the quadrangle. Along with the Rhode Island State House, it is the only building in Providence designed by renowned architects McKim, Mead, and White. The building was used from the beginning as a student union, only the third in the United States.
In 1930, the second half of the building was added, mirroring the first. The two sides of the building were connected by the signature arch, which has become known as "Brown's Front Door." At the time, donor John D. Rockefeller, Jr., Class of 1897, requested that the building that had borne his father's name be re-named after President Faunce. Over the years, Faunce House contained a theater, post office, bookstore, barbershop, and bowling alley, as well as the café and student center functions it still performs today. The building was re-dedicated as the Stephen Robert '62 Campus Center in 2010.