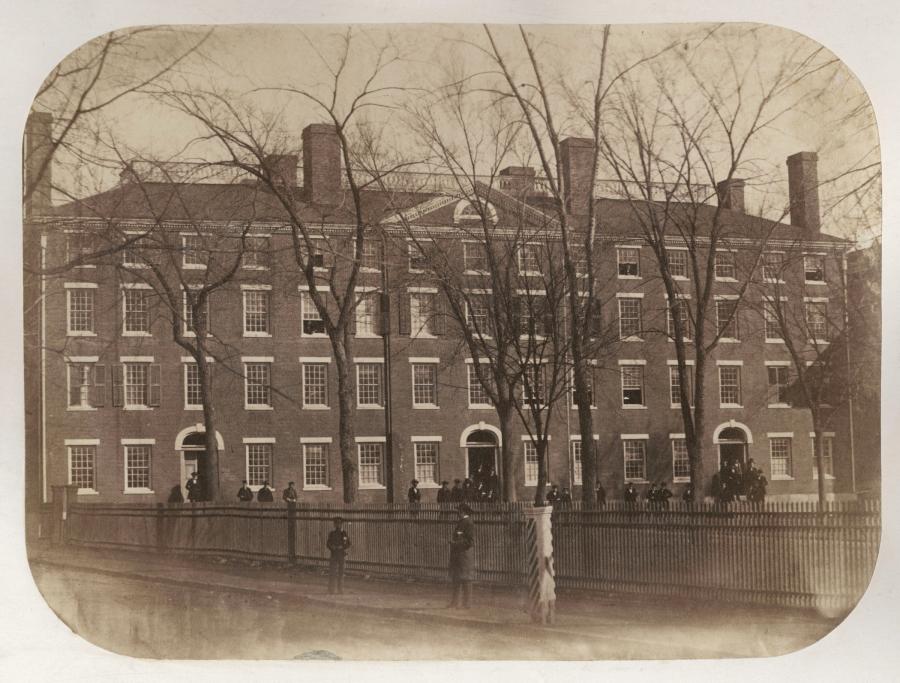 "Being warmly attracted to the Institution where I received my education, among whose founders and benefactors was my honoured Father deceased, and believe that that dissemination of letters and knowledge is the greatest means of social happiness–I have caused this Edifice to be erected wholly at my expense, and now present it…"
–Nicholas Brown, letter to the corporation, 1823.
After over fifty years of the College Edifice (today known as University Hall) serving every function from housing to classroom to chapel, it was time to expand. Hope College was built in 1823 as dormitory space to house the growing student body. Brown's second building was paid for by Nicholas Brown, who asked that it be named after his sister and spouse of his business partner, Hope Brown Ives. The college's first exclusively residential building continues to serve that function today.