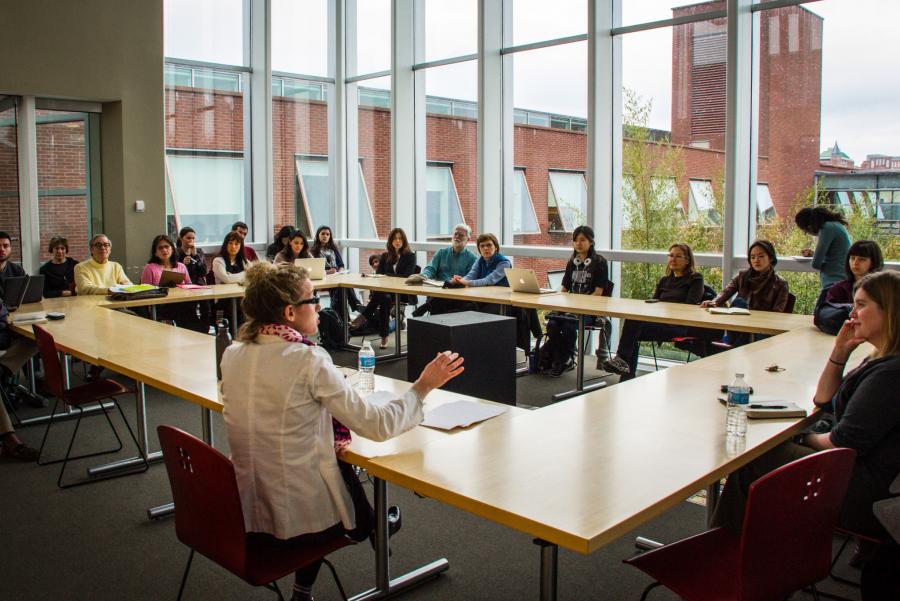 "It was an important day for Brown, for the dedication crystallized a dream of world peace held by one of our most loyal and generous graduates, Thomas J. Watson, Jr. His vision is shared by all of us who see an increasingly important role for Brown in world affairs through teaching, research and public service. The event commemorates his hopes and aspirations for the future of this planet and its children everywhere."
–President Vartan Gregorian (1989 - 1997)
Founded in 1986, the mission of the Institute for International Studies (which would soon be named after benefactor and IBM president Thomas J. Watson, Jr., Class of 1937) was "to bring international perspective into the life of the University and to promote peace through international relations research and policy." As the institute evolved, it found its various programs scattered across five campus locations. Thus, a new building was commissioned, designed by Rafael Viñoly, appropriately the first international architect used by Brown. The new Watson Institute for International Studies, with its eighty research offices, four classrooms and video conferencing facilities, opened in 2002 at 111 Thayer Street. Behind the glass-and-brick building is the bamboo-lined Starr Plaza.